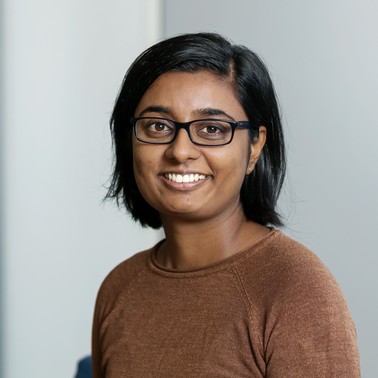 I am an Assistant Professor in the Digital Security group at Radboud University, The Netherlands.

Previously, I was briefly affiliated with the Software Systems group at Utrecht University, The Netherlands. From mid-2015 until 2017, I was a postdoctoral researcher in the Digital Security Group at Radboud University. I received my PhD from Deakin University, Australia in 2015.

I am looking for PhD students in the area of (mobile, IoT) systems security and privacy!
See official
vacancy announcement
for more details. Application deadline is 01 June 2020. For any other questions, contact me via email.
Research Interests
Smart mobile devices security & privacy
Side channel attacks & countermeasures
Covert channel analysis & countermeasures
Malware detection & classification
Security & privacy in IoT
Contact Information
Office: Room 3.18, Mercator 1
Phone: +31 24 3653456
Email: email(at)veelasha.org
Twitter: @veelasha_m
PGP: public key
Fingerprint: 3226 DB6D DE6E 9C87 8F55  7FED 1927 F6DF 1C2A B489
Postal Address

Radboud University
FNWI-iCIS/DiS
P.O. Box 9010
6500 GL Nijmegen
The Netherlands


Visiting Address

Digital Security Group
Institute for Computing and Information Sciences (iCIS)
Faculty of Science, Mathematics and Computer Science
Mercator 1 building, Room 3.18
Toernooiveld 212
6525 EC Nijmegen
The Netherlands